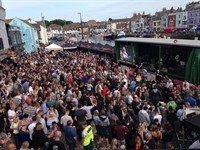 Weymouth Events
Detailed "What's On" in Weymouth Information site
https://www.weareweymouth.co.uk/events/
Weymouth 2019 Events Leaflet
Weymouth 2019 Events and What's on Leaflet & Map
http://www.weymouth-harbour.co.uk/events/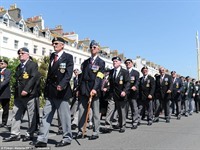 2019 Weymouth and Portland Armed Forces Weekend
22–24 June 2019 - Weymouth and Portland Armed Forces Celebrations Weekend
Saturday will see the Military Vehicles arrive, awareness stands on the Esplanade and live music from the 1940's.
The annual Service and Parade on Weymouth Seafront ,will take place Sunday 23rd June and the Armed Forces Flag Raising on Monday 24th June 2019.
Weymouth will again warmly welcome veterans, residents and visitors to a weekend of military and veterans commemorations and celebrations.
https://www.armedforcesday.org.uk/event/weymouth-armed-forces-celebrations/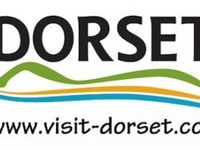 What's on in Dorset
Official, detailed Guide to "What's On" in Weymouth and locally in Dorset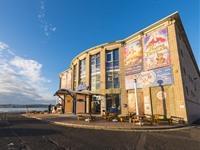 Weymouth Pavilion
Weymouth Pavilion is a not-for-profit Community Interest Company (C.I.C.).
Formed in 2013 after the successful bid by Phil Say to save the Pavilion from demolition, the Weymouth CIC operates in order to not only facilitate the upkeep of the building itself, but to benefit the Weymouth and Portland Community by providing a functional space for community, social and educational events.. They have a very busy program of Theatre shows and entertainment based events throughout the year.
Dorset Wildlife Trust - What's on https://www.dorsetwildlifetrust.org.uk/events?location=weymouth
The Dorset Wildlife Trust - What's on in Dorset
Events For All Ages That Bring You Closer to Wildlife
Ironman 70.3 Weymouth - 22nd September 2019
Ironman 70.3 Weymouth 2019
http://eu.ironman.com/triathlon/events/emea/ironman-70.3/weymouth/register.aspx#axzz5iLIV3dHS